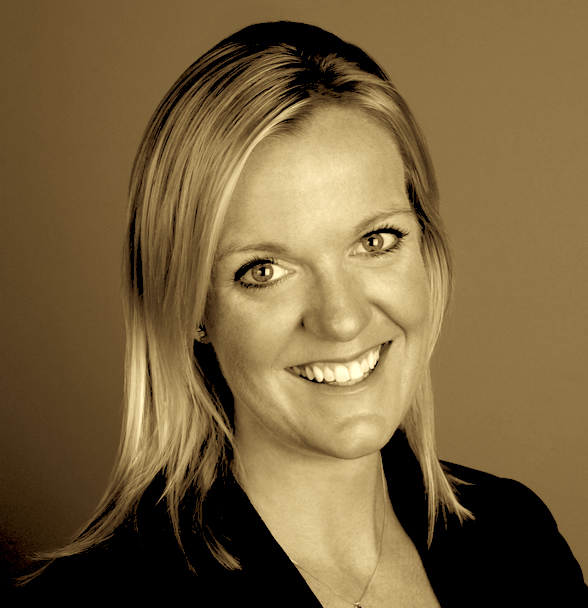 Georgie Powell, Founder of SPACE
We've been lucky enough to work with Georgie and SPACE, the app she founded to encourage us to have more tech/life balance and less mindless phone scrolling. Georgie tells us why her own tech overdose led her to create SPACE and why millions are downloading it.
Did you have a female role model or someone you admired as a kid?
My first headmistress. Her motto was to always make a difference. She had gravitas, poise and purpose.
How do you think your early years have influenced what you do today?
Both of my parents showed me how what you put into life you get out. They both worked hard and I lived abroad for much of my youth, experiencing different cultures whilst living in different places.
What led you down the path of building Space and what has surprised you most about the process so far?
I had been thinking about my relationship with technology for a while - how it didn't always make me feel great. I had a wakeup moment when I became a new mum, whilst breastfeeding my child, that I was scrolling through photos of her on my phone. She was right there in front of me and I was missing the moment! I instantly became interested in the technology overdose that so many of us are experiencing.
I never anticipated that startup life would be such a rollercoaster. One of the things that put me off corporate life is that success is often based not on what you do, but how you communicate what you do to your peers and bosses. I know I'm having an impact in making this app, but communication is still so important. I have learnt I need to make storytelling present in everything SPACE does. I know I need to find the right way to communicate our successes, our vision, our impact. If this business was run by guys they would spin it into something bigger. I'm conscious of this but haven't found the solution yet.
How do you keep learning more whilst on the job?
I care so passionately about the issue of tech/life balance and am constantly on the hunt for more research and findings on how it's impacting people's lives. It was really important for me to choose a business I really care about. I learn a new skill every day, from building a new email template, to understanding how PR works. There's an element of enforced learning with start-up life.
What have been the essential factors that have enabled you to get to where you are today that you think you'd struggle without?
Having kids. They gave me the impetus to make this a reality. They made me realise more than ever that if I am to be working away from them, I need to care about what I do. Technology and social media is going to have an impact on their future too.
SPACE has had a lean model from the outset which has allowed for flexibility. I was able to have a day job and launch the venture alongside it, which was great. This meant that I learnt whilst still on the job and we didn't have upfront fixed costs. I was looking for partnerships from the beginning to avoid capital risk.
Where do you get your inspiration?
I have a few things. A close friend who has a very successful startup - Messly, an NHS recruitment service - definitely inspires me. He has amazing tenacity and drive. I get ongoing inspiration from my kids and I continue to be inspired by the sector I'm in. Having a flexible lifestyle keeps me alive too. The thought of being back in corporate life makes me feel grey.
You led YouTube's content business in Australia and New Zealand. Do you think businesses of such a large scale can have a grip on staff work life balance? And if they don't, what can they do about it?
They can. Google did it really well. For them, it's not about having staff face-time but about deliverables - it's on you to make it work. It's a fine line to make sure people have enough work; complex enough but not too stretched so they don't lose their balance. And it's about ensuring it's flexible enough so that time is carved out specifically not for work.
What do you think is missing from businesses in building true diversity?
There's still a lot of unconscious bias out there in the way people are hired and promoted. Business leaders often hire versions of themselves and it's evident particularly in tech.
Who's a woman to watch or someone you admire in 2019?
Women in my daily life inspire me - friends, family and other mums who give so much to everything. And this might be controversial, but to be honest, at the moment Theresa May is also a huge inspiration. The way she has conducted herself with class and tenacity throughout the Brexit process and how she took on a job that was always going to be a poison chalice is impressive.
Name the quote you live by
Always make a difference, as my headmistress taught me, and what you put in you get out, following in my parents' footsteps.
Check out Georgie on LinkedIn and if you feel you need more time away from your phone but are unsure of what to do next, find out more about what SPACE can do to help here.