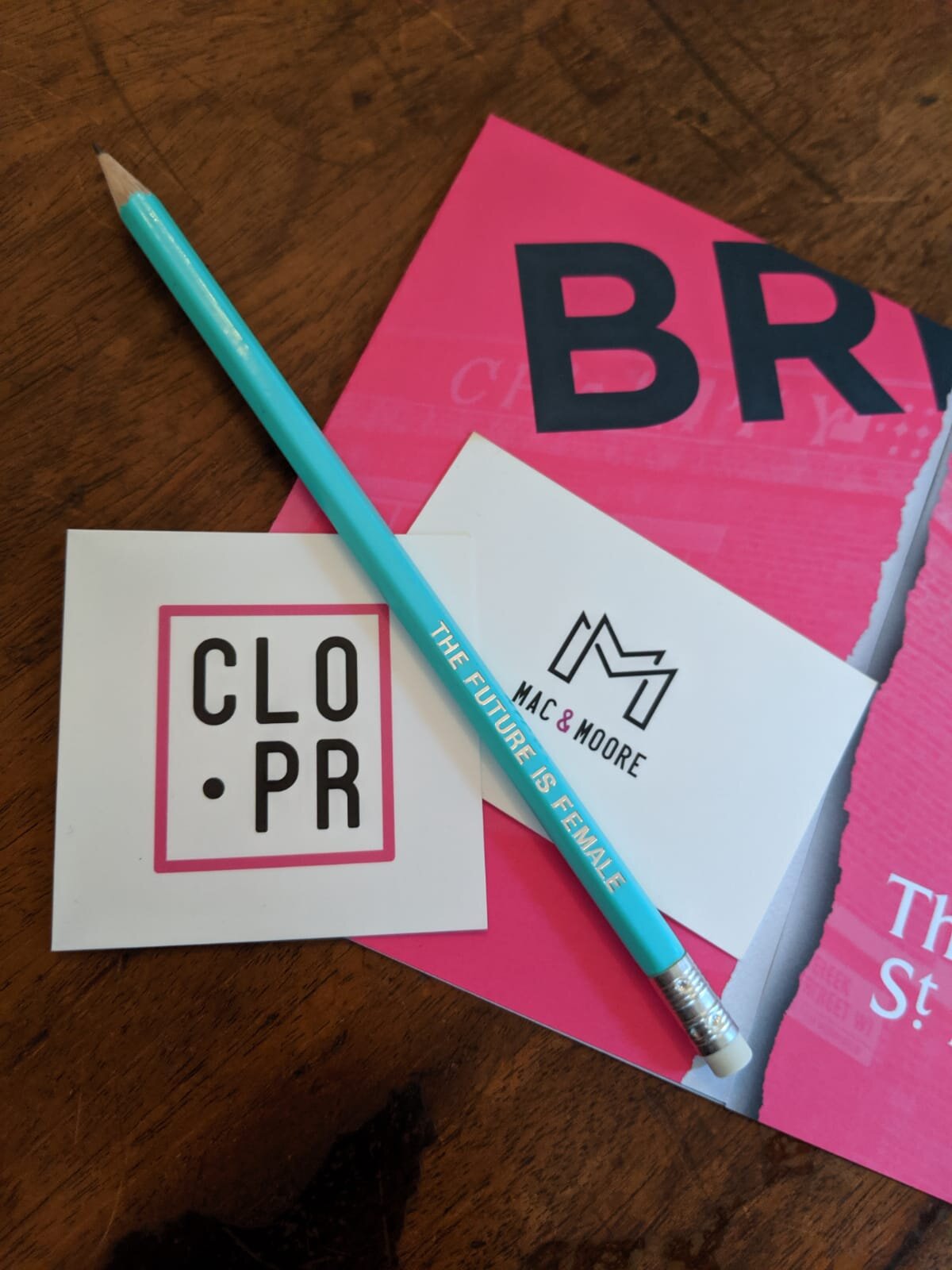 A round-up of our marketing and PR workshop for Female Founders
A couple of weeks ago, we partnered with friendly colleagues Mac&Moore and Startups Magazine to host a morning workshop for 10 female founders aiming to level up on their marketing and PR for the success of their brand. As this was a tailored format, we weren't able to service the lot of you. However, we've done a round-up of the key takeaways from the event. These tips will help you make the most of your marketing and PR as you bootstrap your startup, whether you're doing it yourself or hiring people like us to do it for you!
Foundations
Establishing your business requires you to move at record speed and much of it you'll be doing yourself. There's a lot to do, possibly investors breathing down your neck and getting off the ground is a major priority. But too much speed and not enough haste can actually end up damaging both your brand and your business in the long run, and by taking the time to lay strong brand foundations, you have a much greater chance at success.
Make it your mission. Some brands do this better than others, but the very best businesses are driven by something greater than the sum of its parts, so it's a good idea to think about setting your mission statement as early as possible. It's the one thing about your business that should never change over time. It's also a powerful marketing tool, and a powerful (and authentic) mission statement can also be the best way to attract the right kind of people to work for you, as well as encouraging your customers to buy from you.
What's your 'why'? A lot of people know 'what' their business does, some even know 'how' they do it… but what about why? This is a great way of allowing your brand and business to transcend your initial product or the service you're starting out with and really stand out from the competition.
Marketing is not just promotion. We talk about this a LOT with our clients but it's really important to keep in mind. There are actually 7 P's of marketing which include price, people, place and process. Your marketing strategy should feed into every aspect of your business and cohesively bring all the strands together into one solid path forwards. If you put all of your marketing budget/effort into advertising you're probably going to miss the mark.
Audience
An obvious one? Yes. But many startups spend a lot of time honing in on perfecting their product or service and forget to figure out who you want to be buying it. A detailed, specific approach is needed and will be crucial in getting your content and your messaging right as it should be tailored to the people you're trying to reach.
Do your research. Speak to real people, host focus groups, dig around online for facts and stats you can use to back up your idea. Information is power and the more you have, the more accurate your audience personas will be, and therefore the more helpful they'll be when you try and target these people in real life.



Dodge demographics. Don't get us wrong, demographic information can be really useful when you're building out audience personas, but if you rely solely on this information you're going to lose out on getting a well-rounded vision of this person and the opportunity to be creative in how you approach them.
Make them REAL. Give your audience persona a name, give them some hobbies, define what makes them tick, what their pain points are. You are made up of so much more than your job title or your age so breathe the same kind of life into your audiences.
Amplification
PR can be a tricky beast. We started out in this section of the workshop by immediately debunking the myth that it's all Ab Fab and champagne at lunch. Figuring out your angle and being strategic and targeted in your approach in order to get maximum coverage takes hard work, persistence and time to build relationships with key journalists.


Hone the bullseye. Target the right audiences by getting to grips with reaching the media and channels that serve them. Try to spend 30 minutes a day consuming the media you want to be in. All of this will help give you an idea of current trends and what is culturally relevant.

Tinker, tailor. Don't send out generic pitches to everyone. Do your homework to find the key journalists with the right beat and interests for your story. Tailoring also means knowing their publishing cycles so you only pitch when relevant.
Make the ripple effect. Aim to create a piece of content once - one story - and for consumers to read about it often. You want your brand story to live on, beyond the day you launch it. It's like adding seasoning to food to make it tasty – people will want your product more if they keep reading about it. It creates the ongoing ripple effect.

We absolutely loved having a room full of such diverse business ideas, from Ed-Tech to a new type of ice cream and a sustainable food sourcing service to a book subscription service promoting diversity and inclusion. We also got some great feedback (which is always a plus!)

If any of these points have resonated with you or struck a chord with what you're trying to achieve with your business, maybe you've hit a roadblock with your brand proposition, or you're struggling to land PR stories, chat to us! We'd love to find out more about your business and how we can help you achieve success through creative and strategic marketing and PR.